Ok, so I didn't find any pictures of turtles in shoes, but this did pop up: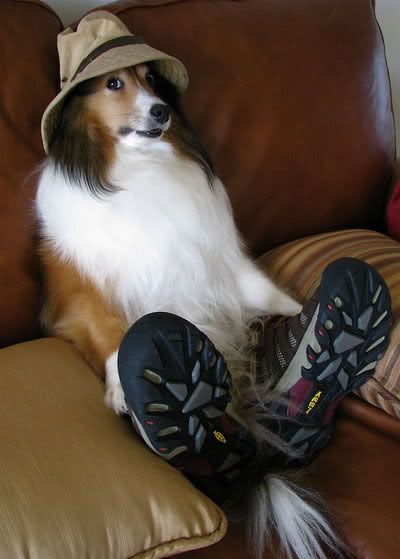 found over at:
neatorama
How I got a dog picture when looking for a turtle I have no idea.
Yesterday 2 of dad's friends came over to his house to install a ramp (well 2 actually) at the front of the house. So if dad is in a wheelchair or using a walker it will be tons easier for him to get in and out of the house. And for two "old dudes" Tom and Mike did a great job!!!! I am so very proud of them both. And hats off to Tom because I didn't have to ask for this to be done, he just showed up one day to measure and said it had to be done. How great is that? Dad has some great friends.
Not much to say. Oh today is dad's 71st day in rehab and today marks the 21st week from when he had his surgery. Can't wait to get him home in a few weeks.
Kathy